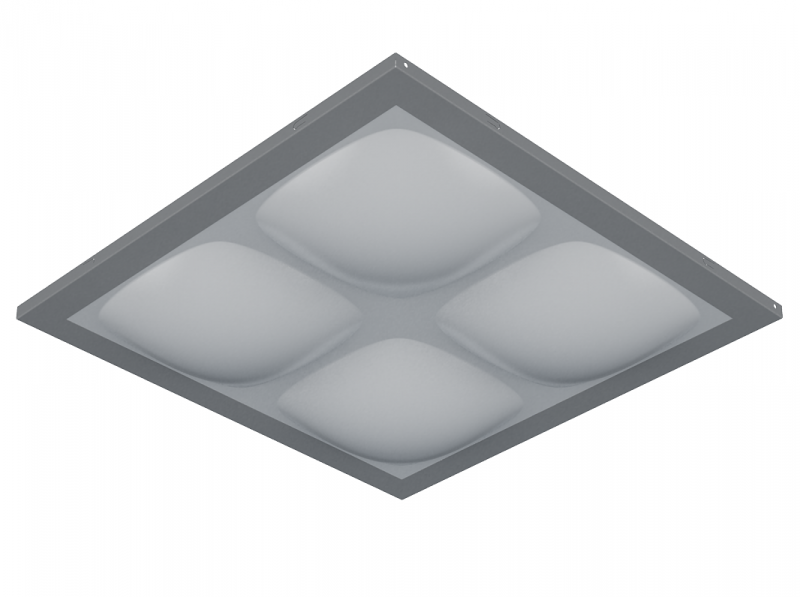 PRODUCT BENEFITS
• Easy and quick installation,
• High luminous efficiency, very homogeneous light
• No IR or UV radiation
• Long lifetime and low maintenance costs
• Compatible with the latest lighting control technology.

Family Data Sheet
PRODUCT FEATURES
Mounting Type
LAY-ON, CLIP-IN, FLUSH or SURFACE Mounted on ceiling
Body
2D Decorative Cover Design, electrostatic powder coated DKP sheet.
Diffuser
Opal diffuser with prismatic surface providing homogeneous light.
LED
≥50,000 h lifetime, high efficiency and high color quality index.
Color Temperature
Cool White, Natural White, Warm White and 3in1 Multi CCT Options
LED Driver
Constant current LED driver with high efficiency,
Operating Temperature
-25 ° C / + 50 ° C operating ambient temperature range
Dimension Alternative
600x600, 300x300, 300x600, 300x1200, 600x1200 mm
Optional & Additional Features
DALI Driver Compatible
Dimmable with DIMM Moduls
Emergency Lighting Kit Support (1-3 hours)
OKVO Smart Applications